| | | | | | |
| --- | --- | --- | --- | --- | --- |
| Fajr | Zuhr | Asr | Maghrib | Isha | Jumuah |
| 5:20am | 2:00pm | 6:30pm | 8:25pm | 10:00pm | 1:45pm |
Assalam-o-Alykum
ٱلسَّلَامُ عَلَيْكُمْ وَرَحْمَةُ ٱللَّٰهِ وَبَرَكَاتُهُ
.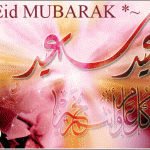 Eid Mubarak.
Eid ul Fitr prayer will be held at 9:00am Monday, May 2 at SMA. Followed by refreshment / Brunch.
Event will have lots of free fun activities for kids including bouncy castle, snow cones, pop corns, basketball, ice creams, balloons etc. Please join us with families to celebrate this important event of the Muslim calendar.
---
Please continue to send in your membership dues & generous donations to SMA for continued operations through interac e-transfer by sending to

sarnia.muslim.association@gmail.com

.
We also accept Zakat, Zakat-ul-Fitr, Sadaqah on your behalf. Please make sure to mention in the comments on the type of donation for proper disbursements of funds. All donations are tax deductible. Donation receipts will be issued at the year end.
---
---