On behalf of SMA, we'd like to thank you for the donation. For donation receipts inquiries, please contact the administration or send an email to sarnia.muslim.association@gmail.com with the details.
"When a person dies all his good deeds cease except for three: a continuous charity, beneficial knowledge, and a righteous child who supplicates for him (or her)." Said: The Prophet Mohammad (PBUH)
"And whatever good you (believers) spend is for yourselves, and you do not spend except to seek the countenance of Allah. And whatever you (do) spend of good, it will be fully repaid to you; and you will not be wronged (in the life Hereafter)"Qur'ān; Surah al-Baqarah 2:172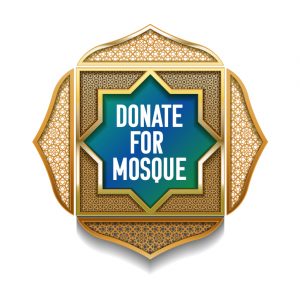 SMA accepts donations in the forms of cheque, interac e-transfer, or paypal as well.
Please make cheques payable to: Sarnia Muslim Association
Mailing Address: 1609 London Line, Sarnia, ON, N7W 1A9
OR
You can also send your donations / zakat / fitra through e-transfer to sarnia.muslim.association@gmail.com – Please mention the details in the memo of the transfer.
JazakaAllah Khair